Nano Coating
Nasiol, is the world's No. 1 surface protection Nano-coating brand, now marketed by United Motors Lanka PLC. Originating from Europe, Nasiol is available in over 160 countries offering nano coating solutions for the automotive, marine, aviation, industrial, wood-based, domestic and personal care markets..
A revolutionary technology, Nano-coating also known as ceramic coating, is the process of applying a surface layer that protects against dry particles, water and oil. This can make a surface scratch resistant, improve the hardness of the surface and make it resilient to elements such as UV rays, chemicals, bird droppings, acid rain, tree gum and bacteria while ensuring a high gloss appearance.
United Motors is now ready to offer customers the full spectrum of Nano products that will afford the following benefits to customers:
Quality-assured products in the Nano coating process
Reliability and assurance of the UML brand
The elimination of the need for periodic application
Services carried out by experienced and skilled staff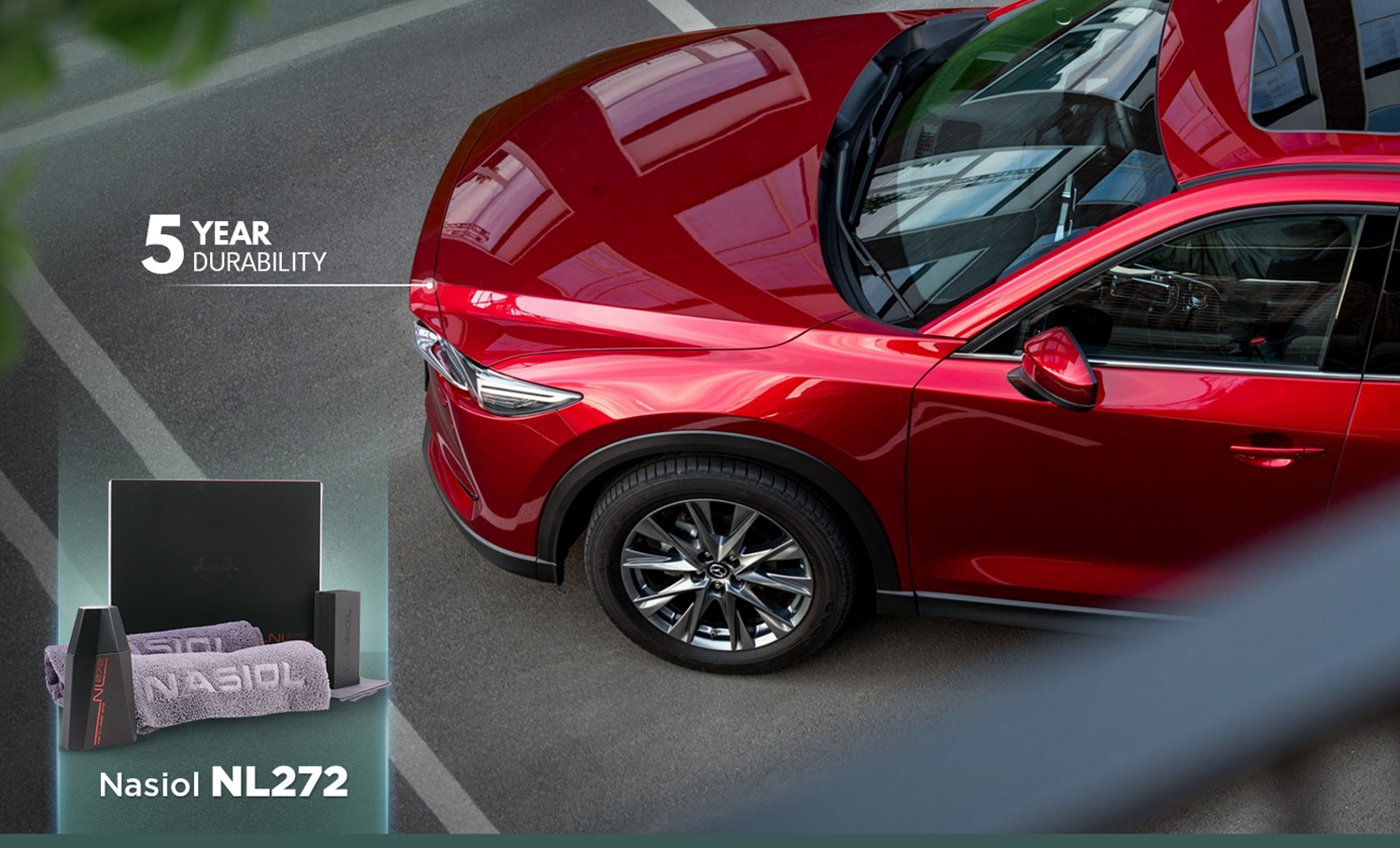 NL272 (9H Nano Layer Ceramic Coating)
Why NL272?
High Definition Reflection (HDR)
Long-Lasting 9H Scratch Resistance
Full protection with a single layer of coating
Extreme durability with protection up to 5-years
With a single application, NL272 forms a smooth single layer of hard nanoscale coating on the surface, protecting against scratches, retention of dirt and dust, and staining caused by environmental conditions, such as bird droppings. Nanolayer NL272, with its ultra-high gloss finish, rejuvenates the original color of the surface and ensures the vehicle has an attractive look.
Within the nano-ceramic coating category, NL272 is the premier force. Nasiol NL272 delivers long-lasting, unrivaled super hydrophobic traits, along with mirror-shine gloss that restores the paint and awakens the color.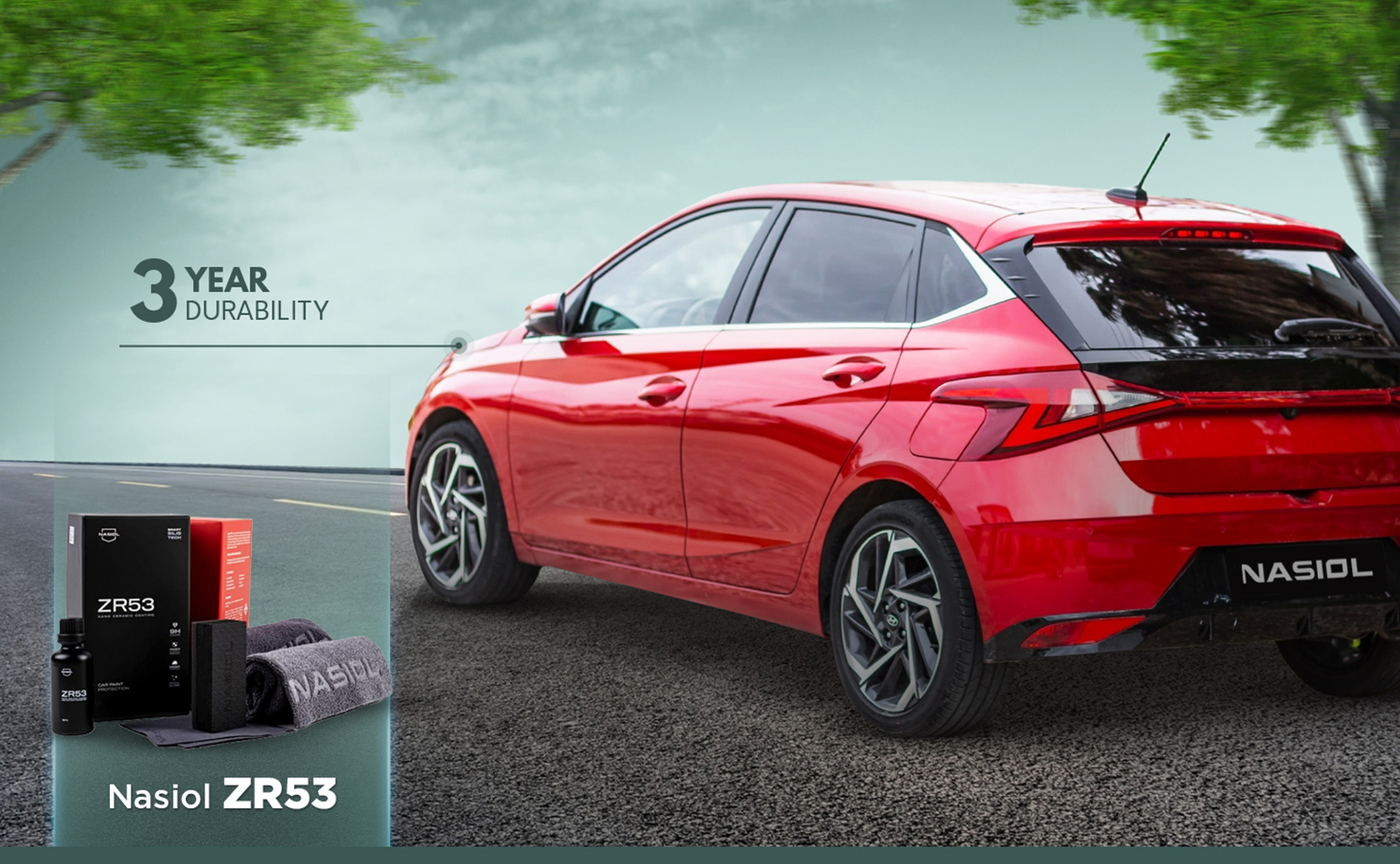 ZR53 (9H Nano Ceramic Coating )
Why ZR53?
9H hardness
Up to 3-years of Enhanced Durability
Nasiol ZR53 is a supreme formula to shield the auto paint from unexpected scratches and defend it with various adverse impacts caused by acid rain, bird droppings, road salt, and damaging sun rays.
With its 9H surface protection formula, ZR53 forms a slick single layer reinforcement to combat against scratches and potential harm caused by mud, ice, snow, harmful sun rays, and various other elements of nature.
Not only will the surface be guarded against scratches, but the body of your vehicle will also acquire a silky tactual feeling, with Crystal-Gloss Shine.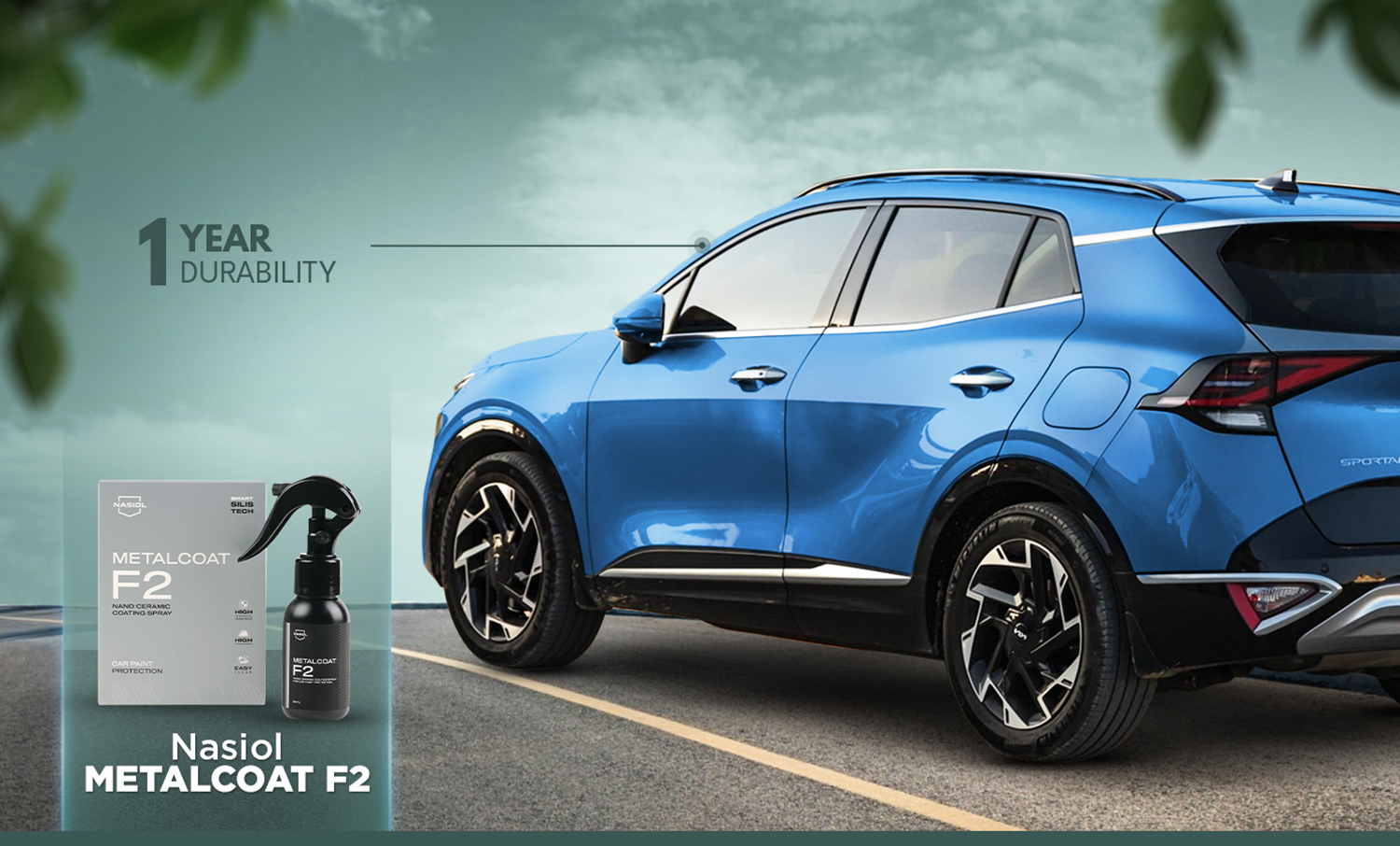 MetalCoat F2 (Quick Nano Car Paint Protection)
Why MetalCoat F2?
Spray it and buff it! A simple worry-free application and cleaning
Instant gloss with an exceptional degree of water repellency
High scale resistance against destructive chemicals
Surface protection 12 months
The fastest method of coating a vehicle with a ceramic scratch resistance compound is only possible with MetalCoat F2 (MF2) spray-on application.
By design, the formula constructs a nano coating layer with brilliant glow and harmful sun ray filtering capability, along with a slick surface to shield it from adverse effects of acid rain, bird droppings, and various other elements of nature.
MF2 can safely treat the surfaces of automobiles, bicycles, motorcycles, and trucks with its unique 7H hardness nano-coating formula by forming a single layer scratch resistance level.
The flexible ceramic coating formula is manufactured to produce fast surface protection; furthermore, it can serve as a nano-ceramic coating refresher for ZR53 and NL272.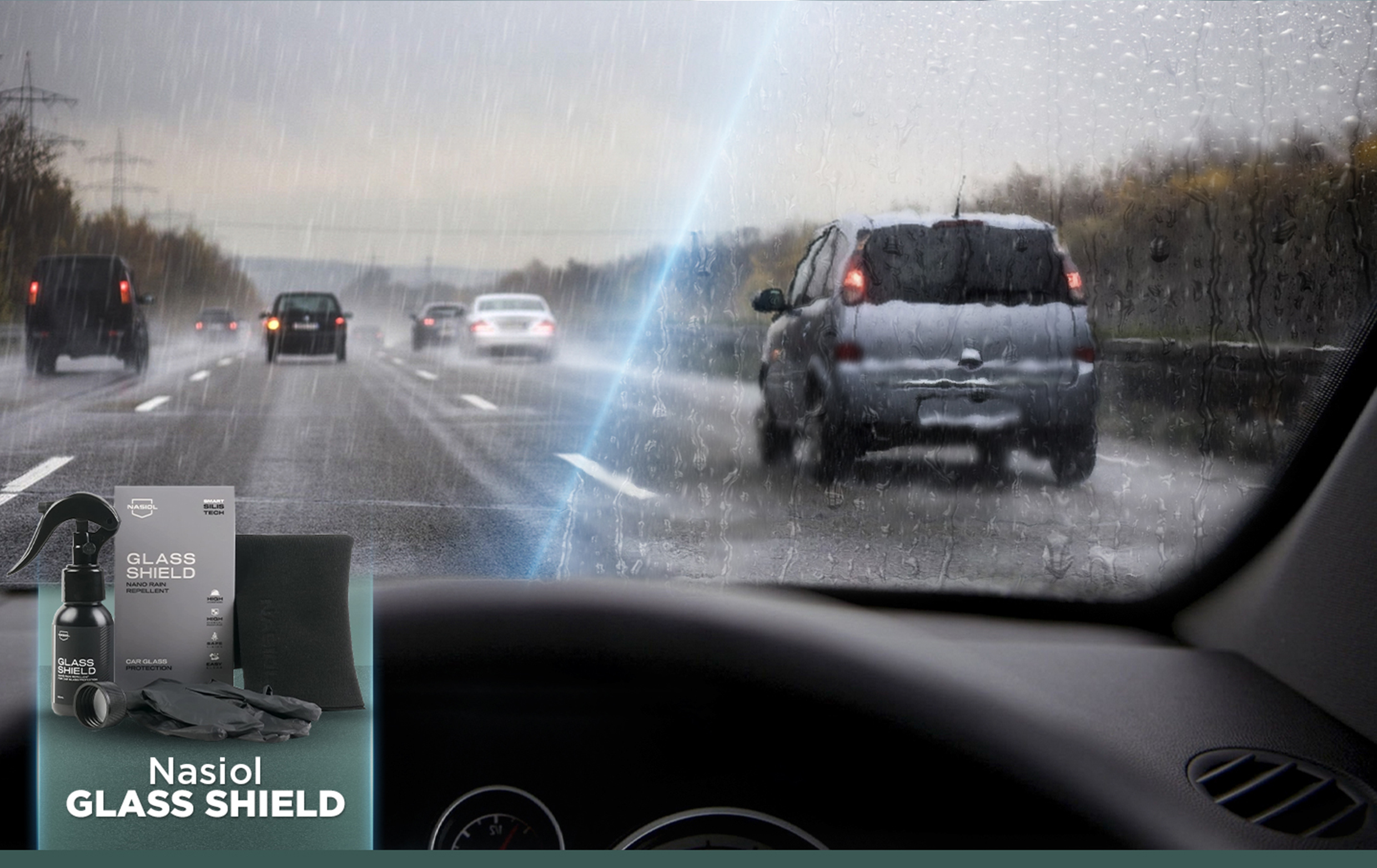 Glasshield (Strong Nano Rain Repellent)
Why Glasshield?
All-season protection suitable for all geographical locations
Protects the age of windshield and wipers
Delays the forming of icing
Increases visibility performance for the windshield, side windows, and rear windshield
Comes in all in one small packaging for easy storage
Up to 45,000km/80,000 wipes or up-to two years
Applicable for all types of auto glass.
Ultra-high-water repellent formula manufactured to establish safe driving and clear visibility with less reliance on windshield wipers.
GlasShield is a powerful water repellent solution designed precisely for the windshield and glass portions of a vehicle. Safety and visibility are crucial during rainy and snowy weather conditions.
Once GlasShield comes in contact with the glass surface, the liquid formula will bond and spread to repel water and to turn droplets into tiny beads, thus making the usage of windshield wipers a seldom occurring event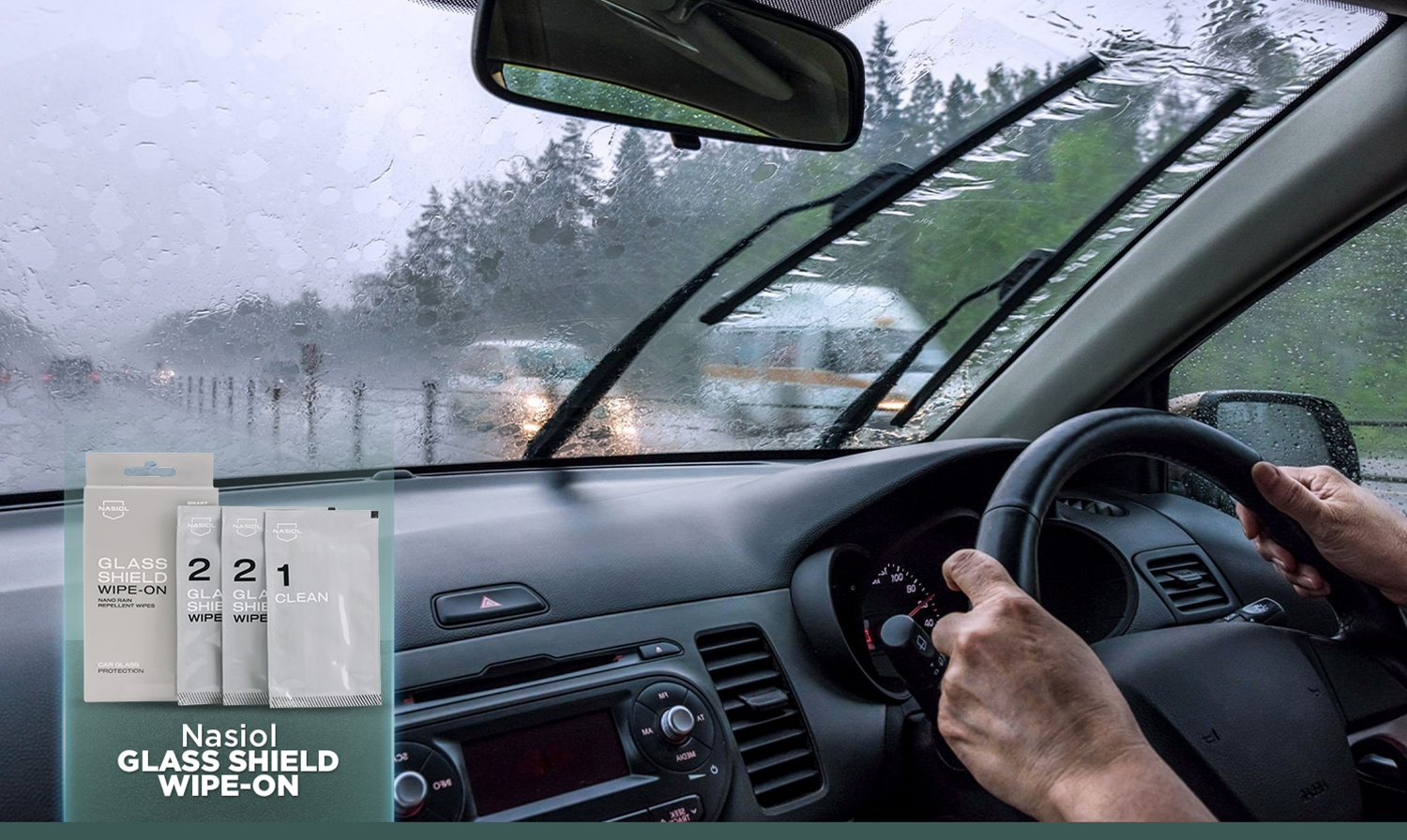 GlasShield Wipe-On (Rain Repellent Wipes for Windshield)
Why GlasShield Wipe-On?
Compact packaging and easy storage
Effortless application
Enhances visibility and safety
Specifically designed for windshields
Durable up to 40,000 wipes or 1 year of daily usage
High durability against detergents and other chemical solutions
Nasiol Glasshield Wipe-On forms an invisible layer on the windshield. With its quick and simple application, it enhances visibility and boosts safety with its remarkable water-repelling formula.
Convenience, speed, and performance are what separates GlasShield Wipe-On from the rest. The application wipes go on fast and efficiently; regardless of the weather conditions, the blend will form a shield on the windshield surface to produce clear, uninterrupted visibility during rough rainy conditions.